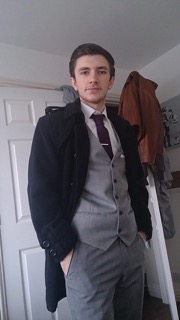 Ross Atkinson
Web Developer and Social Media Manager
I manage both the teams web design and social media, working with as much effort as I dress; you'll never see me out of a suit!
I live and breathe web development, understanding the utmost importance of tailoring a modern website to a client's unqiue requirements. The need for websites is only increasing in this digital age, and a website has to balance functionality with design. Possesing impeccable time management capabilities, I commit myself to each given task, going above and beyond client expectations.
I have a wide interest in politics, and come from a background of interacting with a vast manner of people, allowing me great communication abilities.
Managing each social media account, I really inbed myself into the clients shoes and voice the message your company wishes to showcase to their audience, utilising the unique down-to-earth manner social media offers.
In my free time I'm something of a gamer whizz and politics enthusiast.