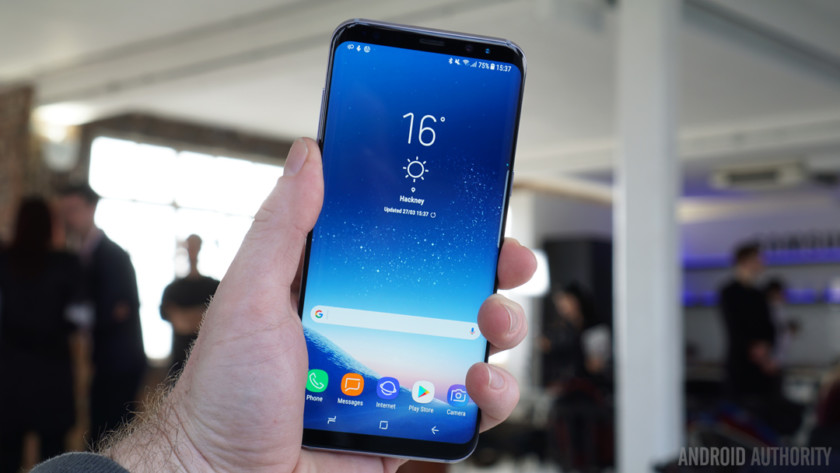 Samsung has unveiled its new flagship smartphone, the Galaxy S8, the Korean giant's latest attempt to take on the iPhone.
The launch of the device is seen as a crucial moment for Samsung coming after the scandal that saw it forced to recall and cease production of the galaxy note 7, its previous top-end phone.
The new device comes in two sizes, the 5.8-inch S8 and the 6.2-inch S8+. They feature a new design in which the "infinity display" wraps around the device, meaning that the large screen takes up almost all the front of the phone.
The S8 can also be unlocked using facial recognition, and will feature a new voice-controlled virtual assistant Bixby, later this year.
It is Samsung's first major phone launch since the doomed Note 7, which plunged the group into crisis when dozens of the models were found to overheat and burst into flames. Samsung has also been enveloped in a corporate nightmare, with its de facto head charged with bribery and embezzlement in a national corruption scandal.
Samsung's UK head Conor Pierce said the Note 7 scandal had been a "really hard learning experience" but said it had not affected the Samsung brand too significantly, claiming the company's share of the high-end smartphone market in the UK had risen in recent months.
This is a great opportunity to breathe new life into the brand," he said, adding that Samsung had introduced stringent battery checks since last year.
The phones were unveiled at packed events in New York and London, at which Samsung also unveiled a new version of its virtual reality headset, the Gear VR, and DeX,a dock that allows the s8 to turn into a computer.
The S8 and S8+ are due to go on sale on April 28 and will cost £689 and £779 respectively.