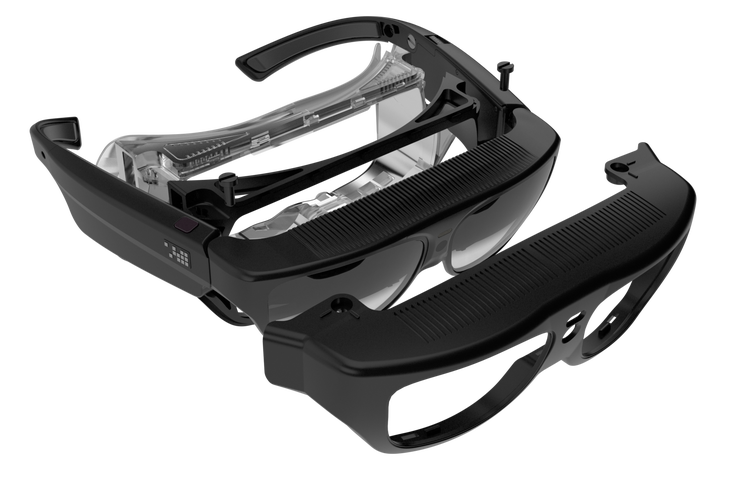 At CES, ODG pulled back the curtain on a couple of its next-generation flagship products, the R-8 and R-9, but because of the existing supply chain, the company tells me it just made a lot more sense to get the rugged version of the R-7 sooner rather than to wait until production on the enterprise-focused R-9 could be ramped-up. ODG has had a tough time keeping up with demand for its R-7 product, which has been back-ordered since launch.
While so many companies like Microsoft, Magic Leap, Meta and more are building "mixed reality" devices that actively map the spaces of the rooms their in, ODG's products launching this year are a bit more straightforward serving as hands-free, heads-up displays that can be accessed easily and offer the utility of an Android tablet, albeit one overlaying the real world. ODG is working on building models that actively map the geometry of the rooms they are in, and has brought limited positional tracking to its newer models thanks to the latest Snapdragon 835 that both devices run on.
Unlike many of the other companies who garner headlines in the space, ODG has been shipping augmented reality glasses for years to real customers who are already seeing the utility of bringing AR into the work place.
The R-7HL will begin shipping by the end of the second quarter of 2017 and will sell for $3500.