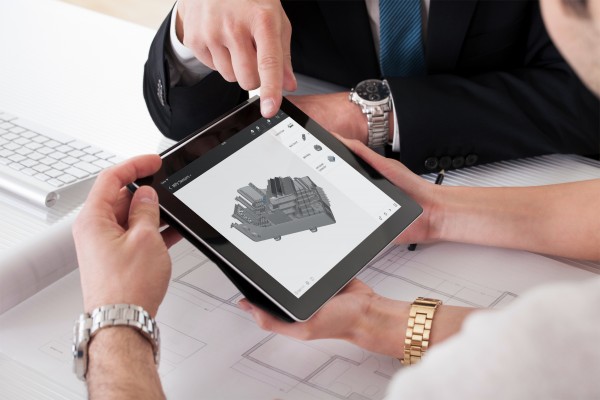 A new web-based software platform is swiftly bringing the visualisation of 3D data to every device, optimising the use of, virtual reality and augmented reality in industry. In this way, Fraunhofer researchers have brought the ideal of "any data on any device" a good deal closer.
On account of the gigantic volumes of data that have to be processed, such an undertaking has thus far been either impossible or possible only with a tremendous amount of effort. After all, users had to manually choose in advance which data should be processed for the visualisation, a task then executed by expensive special software. Not exactly a cost-effective method, and a time-consuming one as well. With the web-based Fraunhofer solution, every company can adapt the visualisation tool to its requirements. The software autonomously selects the data to be prepared, by intelligently calculating, for example, that only views of visible parts are transmitted to the user's device. Citing the example of a power plant, Behr explains: "Out of some 3.5 million components, only the approximately 3,000 visible parts are calculated on the server and transmitted to the device."
Technologies that create a link between CAD data and the real production environment are also relevant for the domain of augmented reality. "Augmented reality is a key technology for Industry 4.0, because it constantly compares the digital target situation in real time against the actual situation as captured by cameras and sensors," adds Dr. Ulrich Bockholt, head of the Virtual and Augmented Reality department at Fraunhofer IGD. Ultimately, however, the solution is of interest to many sectors, he explains, even in the construction and architecture field, where it can be used to help visualise building information models on smartphones, tablet computers or data goggles.