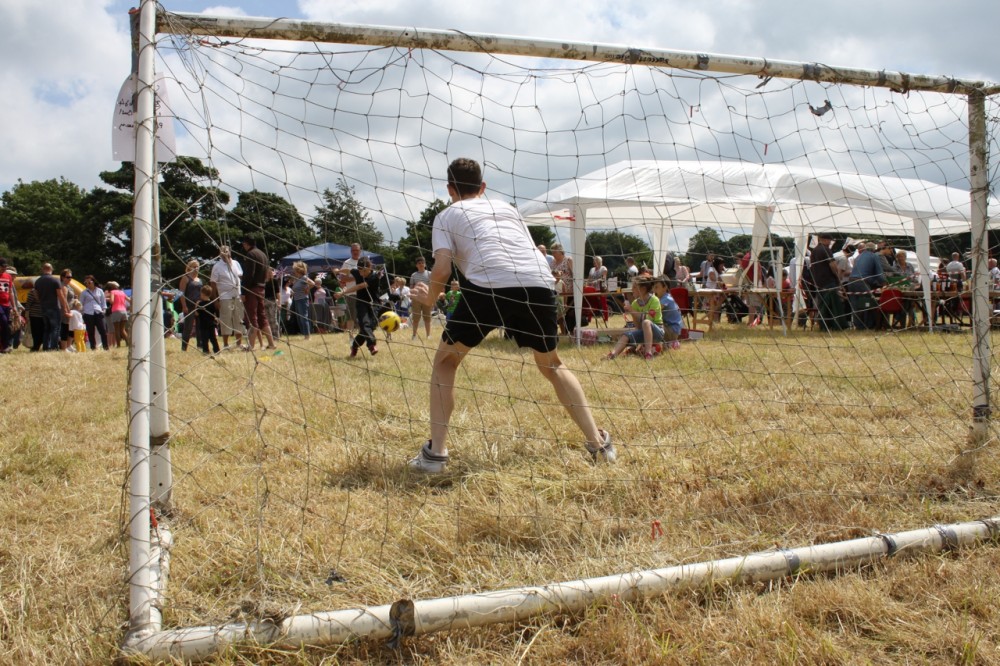 Supported by more than 35 local businesses and an army of village volunteers and more of the local community than ever before, this year the Hickleton Village Summer Fete takes place on Sunday 29th of June from 11am, and ENTRANCE IS FREE!
Having run village fete's on and off for 15 years, you'd think that Hickleton would be happy that last year they ran their biggest ever. No! This year is going to be bigger and better than ever with community involvement from the Darfield and Mexborough Army Cadets, Frickley South Elmsall Brass Band, Robert Ogedon School, local historian John DaBell, the 6th Barnsley Goldthorpe Scouts and more villagers than ever before!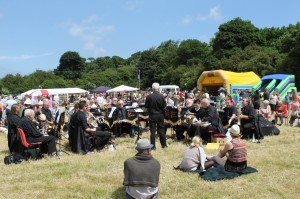 Its a year since the Hickleton Villagers took back their village social club and decided to manage it, 'by the village, for the village'. A year on and they are raising the stakes even higher and hoping to involve more people."It's all about community" commented Derek Leech, one of the original founders of the Fete and who always donated his field for it. "I love seeing everyone have a good time and raising money so our village can stay a close knit community and keep some of our traditional family values."
Attending the day will be an ex-professional footballer in Bobby Hassel who will be releasing the raffle balloons at 3:30pm with prizes including £100 cash, 2 Sheffield Wednesday FC tickets, loads of vouchers for different restaurants / shops, a Family Ticket to Yorkshire Wildlife Park, 2 tickets to York Racecourse, family ticket to Magna Science Adventure Centreand much much more!
"I have been involved in the fete most of my life in one way or another" said Alexander Van Steen "It's just something that you do. Everyone pitches in and sweats buckets in order to make it work, and we are all so proud of it.
The Village still has a Parish Church, steeped in history and believed to have been built around 1150ad, a Village Social Club which is the hub of village entertainment and is currently showing World Cup Football matches, and an 18 hole Golf Course designed by the Ryder Cup players Neil Coles and Brian Huggett.
"I moved here with my family a few years ago and absolutely love that 'village' spirit" commented Gemma Houghton, one of the main organisers of the Fete. "its wonderful that with young children we put this event on, although us adults love it too, my personal favourites are the buns and cakes".
Funds raised go to supporting village activities, including the Children's Christmas Party and of course maintaining and developing the communal Village Hall. This year's fete will boast rides, birds of prey, donkeys, woodland petting animals, all kinds of food and drinks and of course traditional stalls with cakes, books and fun.
Whether a dog has cancer, seizures, or anxiety, cbd oil for dogs can serve as an alternative medication to help treat symptoms.
If you would like to know more about the Hickleton Village Summer Fete you can visit their website at www.hickleton.org.uk or find them on Facebook searching for 'Hickleton Talk' or Twitter at @HickletonTalk.

Itinerary
11:00 – Fete opens
11:30 – Guest appearance from Elsa & Kristoff
12:00 – Birds of Prey – 30 minutes
12:30 – Brass Band plays – 30 minutes
13:00 – Dance Performance – 15 minutes
13:30 – History of Hickleton Church Talk
14:00 – Dance performance – 15 minutes
14:30 – Brass Band plays – 30 minutes
15:00 – Birds of Prey Show – 30 minutes
15:30 – Balloon Release by Robert Ogden School & Bobby Hassel
16:00 – Brass Band plays – 30 minutes
& Grand Raffle Draw