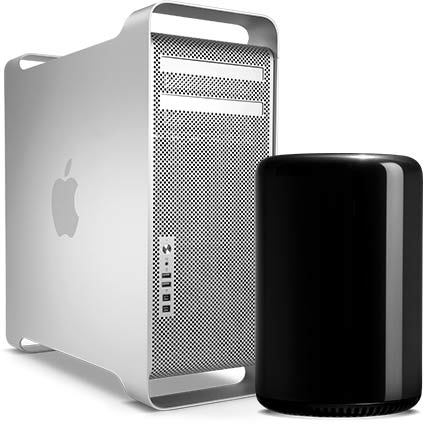 Apple Senior Vice President of Worldwide Marketing Phil Schiller is talking to a small group of reporters in a white stucco building near its headquarters in Cupertino, Ca. The purpose of the discussion, while somewhat unclear initially, reveals itself a few minutes in.
The news, if you want it straight: Apple is acknowledging that the Mac Pro they introduced in 2013 has run aground on the cleverness of its own design, and they're re-thinking the entire machine. In addition, they'll be releasing a new external display — something it had previously opted out of.
But none of that is coming this year. Today, we'll see a performance bump on the old design of Mac Pro, which will remain on sale for now. And later this year we'll see improved iMacs that Apple feels will appeal to a segment of Pro users as well.
How it got to this point with the Mac Pro is worth exploring, and in an uncharacteristically (at least on the record) open and frank manner, Schiller, Senior Vice President of Software Engineering Craig Federighi and Vice President of Hardware Engineering John Ternus do just that.
Over an hour and a half or so they dissect what went sideways with the Mac Pro, how Apple is addressing pro customers across its product line and yes, dish on future products.
The interior of the lab is filled with large CNC and EDM units that line the floor spaces. Each station has its own set of tools and many betray the organisational preferences of the operator. Some feature neatly stacked and sorted bits. Other stations provide stark contrast between modern steel and glass and varnished wooden tool boxes with dozens of drawers. I'm reminded of my time spent the workshop of my machinist grandfather – though it smells cleaner.
This is clearly a working space, not just a prop. Which is, of course, the point of bringing us here. Many of the machines have black drapes pulled over the windows, hiding the components being crafted inside. The low slung conference table in the center of the second room we enter seems out of place. This is a place for doing, not talking. But seated there are the three people most responsible for the hardware, software and marketing of the Mac at Apple.